Meet us.
Let us introduce ourselves and Neusis..
We are Giannis and Maria and the sea has always been a part of our lives as we were both born into families of sailors. From a young age, we spent many hours in the sea in Syros and this resulted in it being an integral part of our personality.
Our love for the sea was the one that led Giannis many years ago in his first professional occupation to work with ships while Maria from a young age wanted to become a Marconess. The years passed and they were both led to different career paths. But since Maria & Giannis met their love for the sea was always in their heads and finding a way to live longer with her was a constant and challenging thought!
Their travels always had a taste of the sea. They started sailing and during their holidays traveled to the islands of Greece. When they first sailed with a catamaran, they were captivated by the comfort and conveniences a boat can provide, offering time to relax and enjoy the joys of the sea.
Their trip to the Sporades with its unique deserts, caves, crystal clear waters in combination with the larger cosmopolitan islands of exceptional beauty made them reluctant to return to Athens. After this life-changing trip, they started thinking about how they could make all this part of their daily routine and also offer others such a unique experience.
Therefore, in 2020, MAROMAR NEPA was founded with the purchase of catamaran "Neusis". Their dream is for you to discover through your trip with "Neusis" the magic and the wonderful secrets of the Sporades, that made also them fall in love with those idyllic places.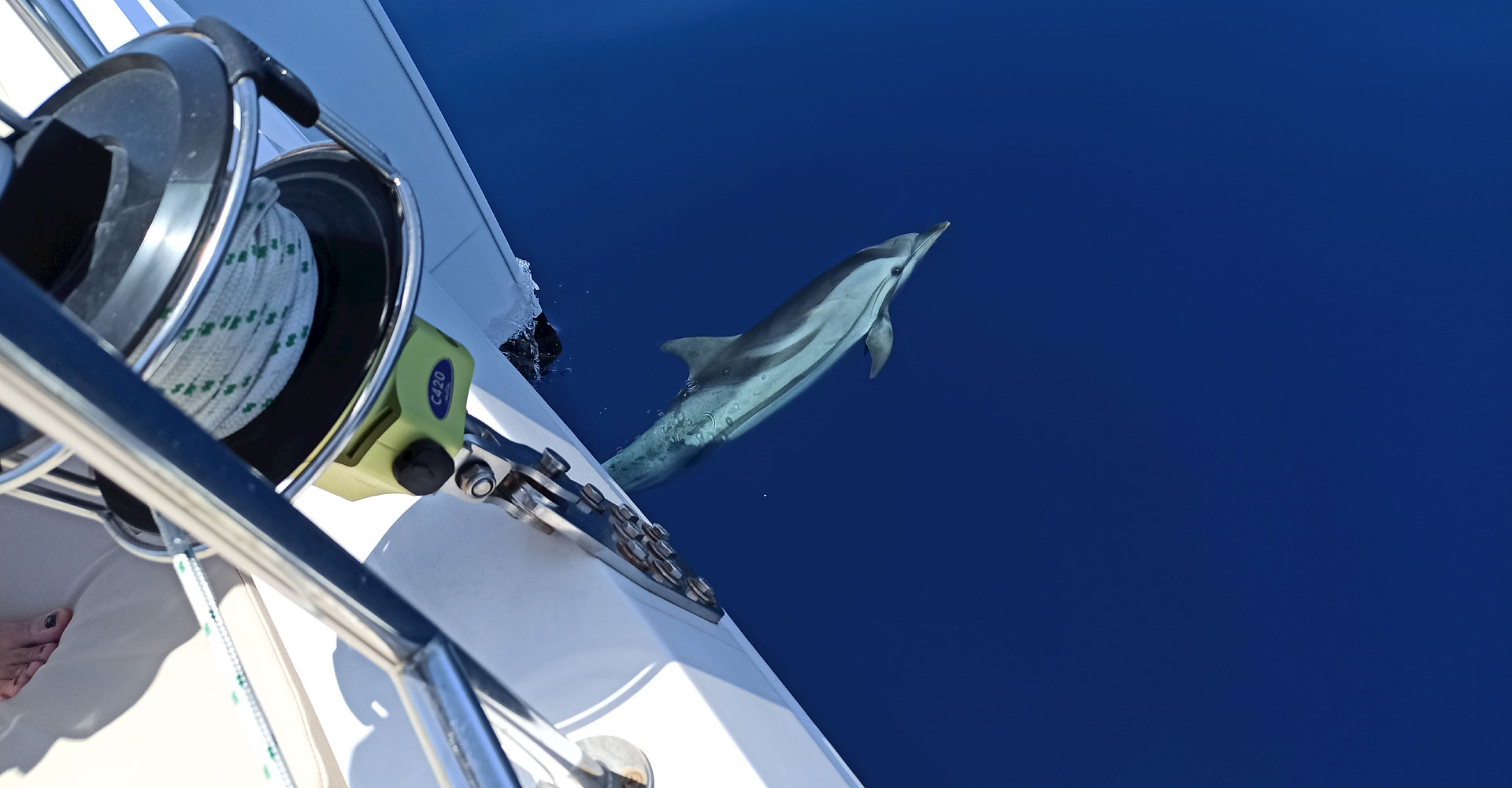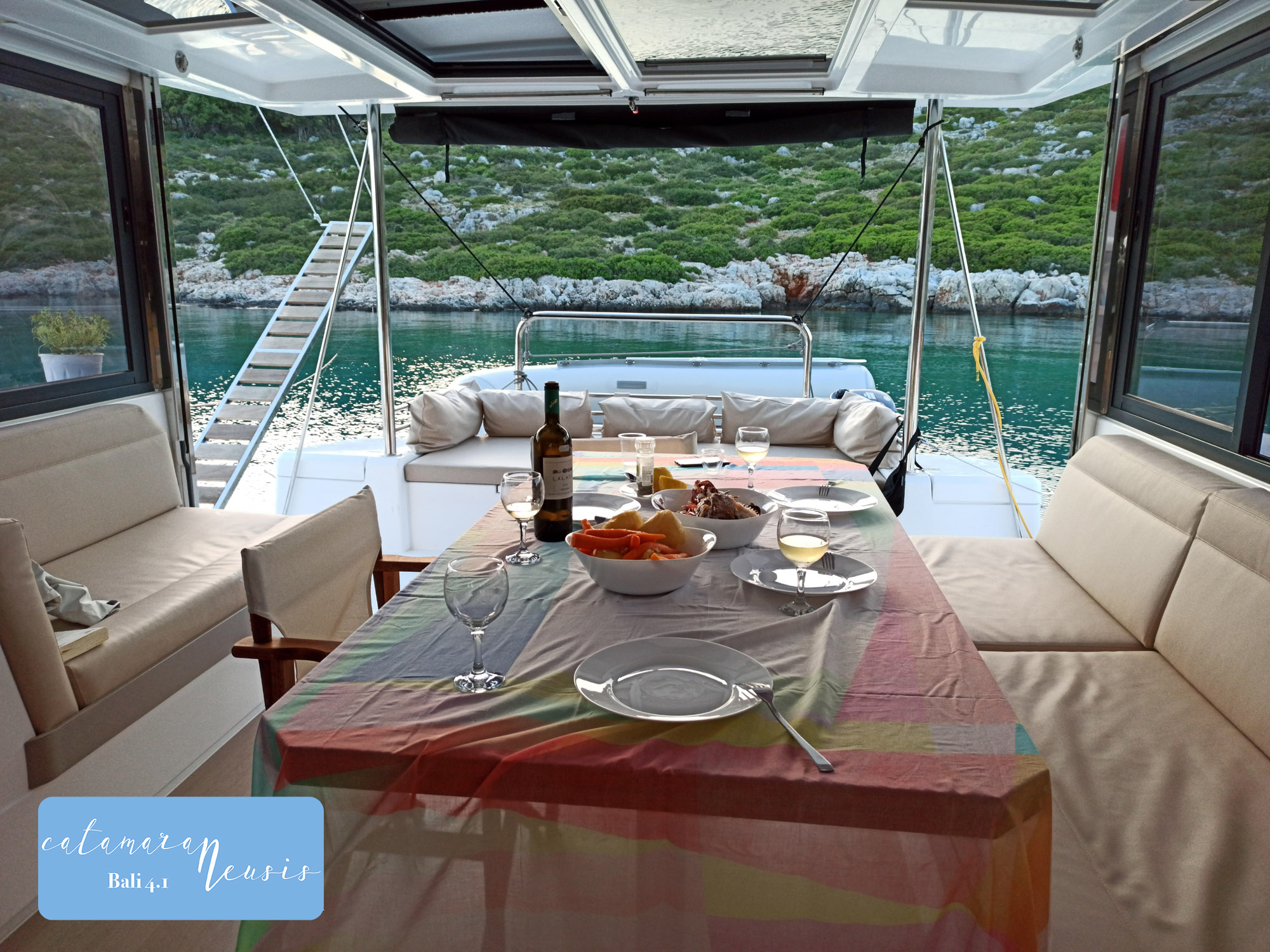 Why did we prefer Bali 4.1
A catamaran is a small boutique hotel with sails...
Catamaran "NeusisNeusis" has 4 independent double cabins with their own bathroom, thus providing full privacy whenever and wherever you desire.
The kitchen with the living room is the heart of the boat! However, specifically in BALI, one can slide the big glass doors and connect the outside with the inside living room area with large sofa, thus creating a huge open space for delicious meals as well as entertainment throughout the trip.
Additionally, our "Neusis", unlike other catamarans, has a very spacious seating area in the front deck which is ideal for sunbathing, relaxing and even eating. It can accommodate the entire crew, and thus when in a port, one can still enjoy privacy.
The raised deck with the sunbeds around it gives great comfort to everyone during sailing.
Just few meters from touching the sea, you enjoy your vacation carefree and with absolute comfort the way only a catamaran can offer. With "NeusisNeusis", you can visit islands that are cosmopolitan and historical, or alternatively choose to enjoy the more quiet islands with inaccessible beaches, while seeing unforgettable sunsets and sunrises from the middle of the sea!
Live your life to the fullest...